A Door System Is Only As Good As The Sum Of Its Components
That is why we use quality millwork and hardware in the construction of our Alliance Door Systems. We have the ability to custom machine the frame components, headers, jamb legs, astragals, mulls, doors, sidelites and transoms to your specifications, making installation at the job site quick and worry-free. Each door system arrives at your building site packaged to help protect the door from dings and dents during the construction process.
We also know that architectural design, placement, environment and exposure each present a different set of challenges. Our frame materials are designed to address each of these challenges and are the perfect complement to your door choice.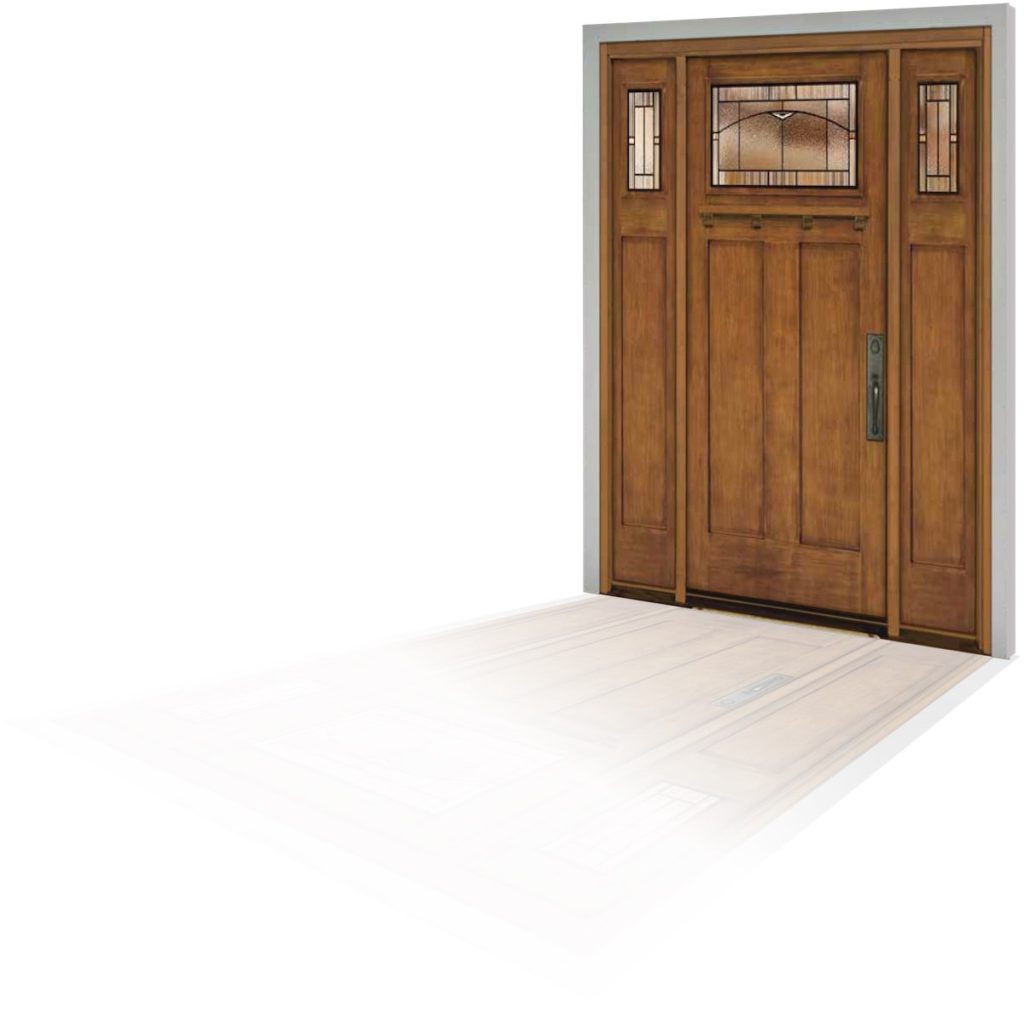 Solid Wood Door Frames
We offer a solid hardwood frames for interior and exterior door systems for staining or primed frame options for painting.
The engineered jamb legs (solid wood edge-glued over finger-jointed solid wood) are dimensionally more stable than a one-piece jamb leg and resist twisting or bowing.
(Veneer on particle board interior frame components are available.)
Wood Plastic Composite Exterior Door Frames And Mouldings
This solid, low-maintenance option is durable and resistant to moisture, rot and insects. Test results show very little warping, expansion and splitting when installed properly. Made from wood fiber, wood plastic composites behave like real wood when manipulated. These woodgrain textured frame components can be machined, stained or painted. This 100% recyclable product is a cost effective, low-maintenance alternative to solid wood exterior door frames.
Composite Frame Cladding - Regional Specialties
Extruded Aluminium Frame Cladding is the premier protection against sun, cold, moisture and damage for the Tru-Defense frame system for our exterior Therma-Tru fiberglass and steel doors. Available in 12 popular cladding colors to match existing windows and patio door and door frames. See page 30 of our Inspiration and Selection Guide for color options.
Therma-Tru Inspiration and Selection Guide
The closed cellular structure of our Composite Frame Cladding will prevent moisture wicking, warping, rotting and splitting. It also offers twice the screw-holding power of traditional wood door frames.
Please contact your Alliance Door Products representative for regional availability.