Choose from our beautiful, low maintenance woodgrain textured and smooth Fiberglass Doors, affordably priced steel doors or create a stunning entrance with our unsurpassed Wood Stile & Rail Doors.

Regional Availability: Portland, OR and Spokane, WA
Classic Craft® Series Collection
Classic Craft celebrates the best of design for homes with uncompromising style. Three expertly curated collections draw inspiration from the latest trends and bring your home design vision to life with unrivaled beauty, luxe craftsmanship and an attention to detail you won't find anywhere else.
The Classic Craft Walnut collection boldly advances the boundaries of design for the upcoming era. Centered around a sleek and contemporary visual, this assortment of exquisite Classic Craft® Walnut grained doors reinvent the entrance with understated elements, progressive concepts, and the captivating beauty of woodgrain, creating an entryway that captivates with its striking sophistication.


Fiber-Classic® Collections
From curb appeal to convenience, our Fiber-Classic collections feature wood grains to suit any style. Choose from two wood-grained collections, in a wide variety of door sizes and glass designs, or the perfect fiberglass door to fit a variety of home styles.
Smooth-Star®
Looking to add a splash of color to your entryway? Smooth-Star is the answer for your home with a smooth, paintable surface.
Smooth-Star fiberglass doors are ready-to-paint (no need to prime!) with crisp, clean contours. Budget friendly, with a variety of glass options.
Pulse® Collections
Clean lines. Crisp angles. Sleek designs. Vintage style. Pulse is a contemporary series of door styles and glass designs that can be combined to make a bold statement. With three distinct aesthetic approaches — Ari, Linea and Echo — the entrance becomes modern art

Steel Doors
Coupling distinctive styling with affordability, our steel doors offer versatile front entry and house-to-garage options. If you're looking for the durability and security of steel with maximum style versatility, look no further. Designed to suit multiple home styles, these doors feature 24-gauge steel and triple-shadowed panel embossments for greater detail. Because they come with a smooth, ready-to-paint surface, you can customize them in any color to suit your personal expression. And fire-rated options are available, making them a great choice for your house-to-garage door.

Regional availability: Seattle, WA
Our high quality doors and stunning glass designs offer you solutions for all your building needs. Let the beauty and exceptional performance of the Alliance Door System inspire you.
Architectural design, placement, environment and exposure each present a different set of challenges. Tailored to your needs, our door systems allow you to address these challenges by choosing from a wide variety of quality high-performance system components. Custom machined components make installation at the job site quick and worry-free.
For the complete collection view our full line in-stock brochure.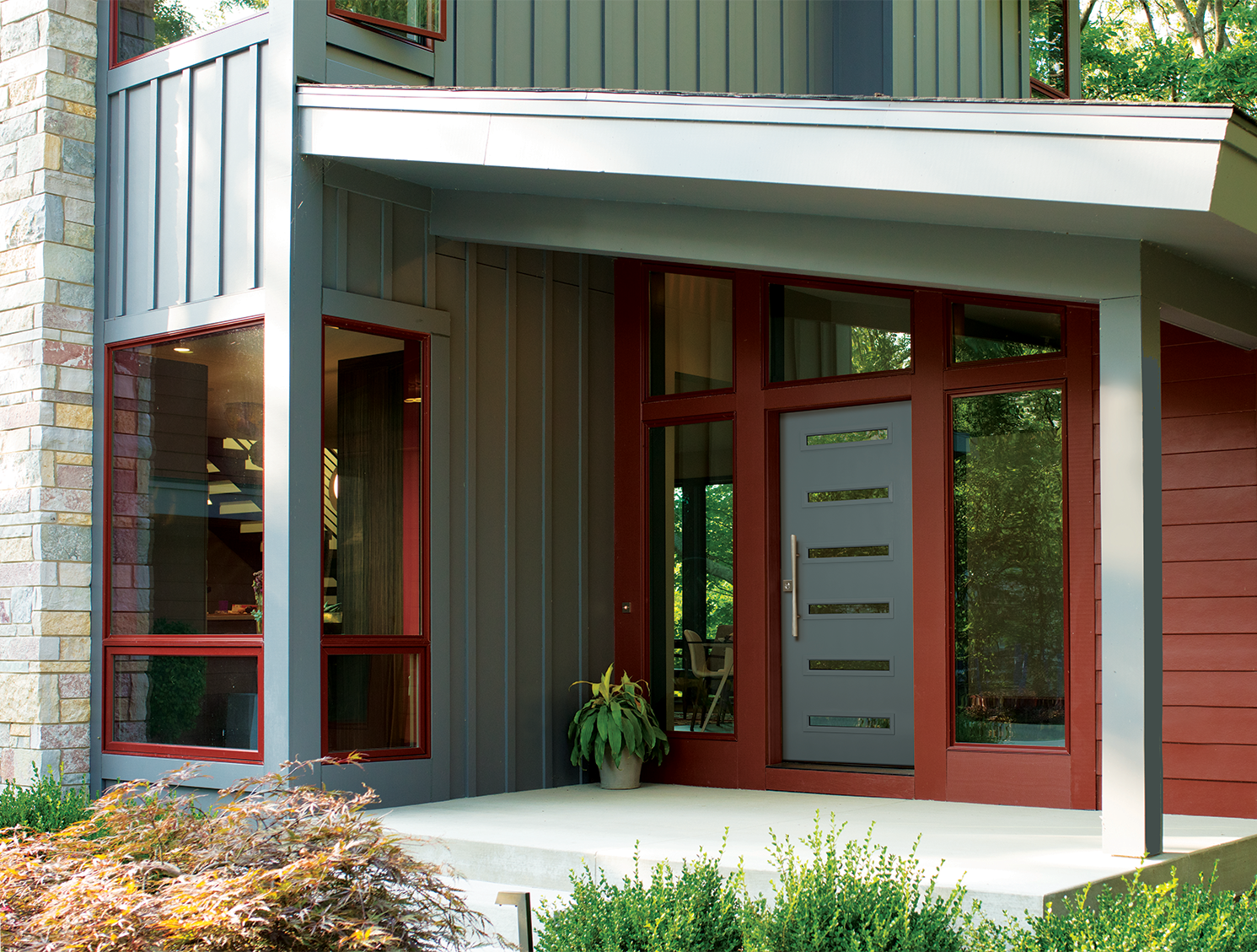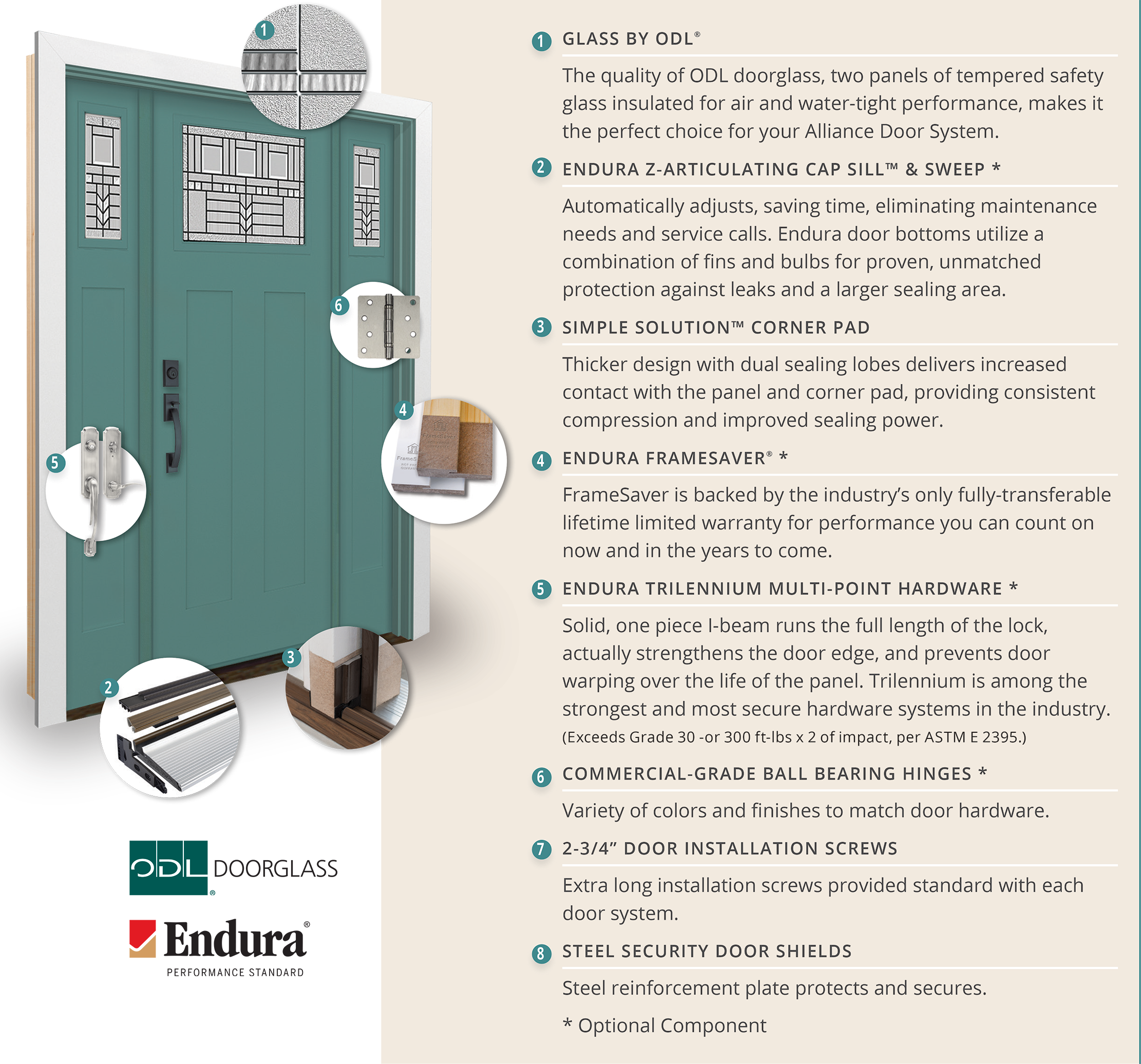 Shown here are just a few examples of our wide selection of Smooth Series Doors. They come in 6'8", 7'0" and 8'0" heights. Select 3'6" wide doors styles also available. Find exceptional decorative glass designs, direct glazed options, Simulated Divided Lites, Blinds and Vents to create a stunning entry ways and increase the curb appeal of your home.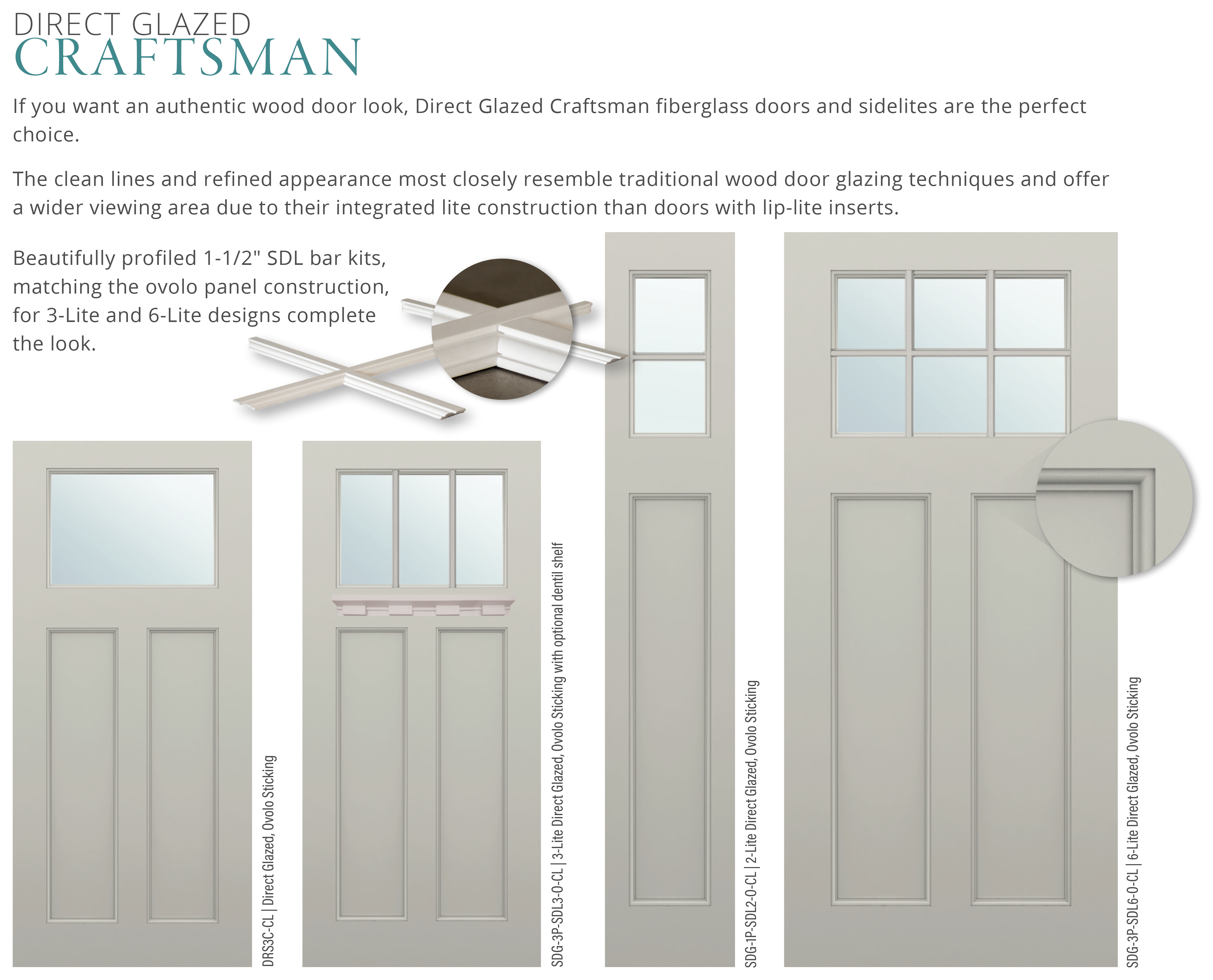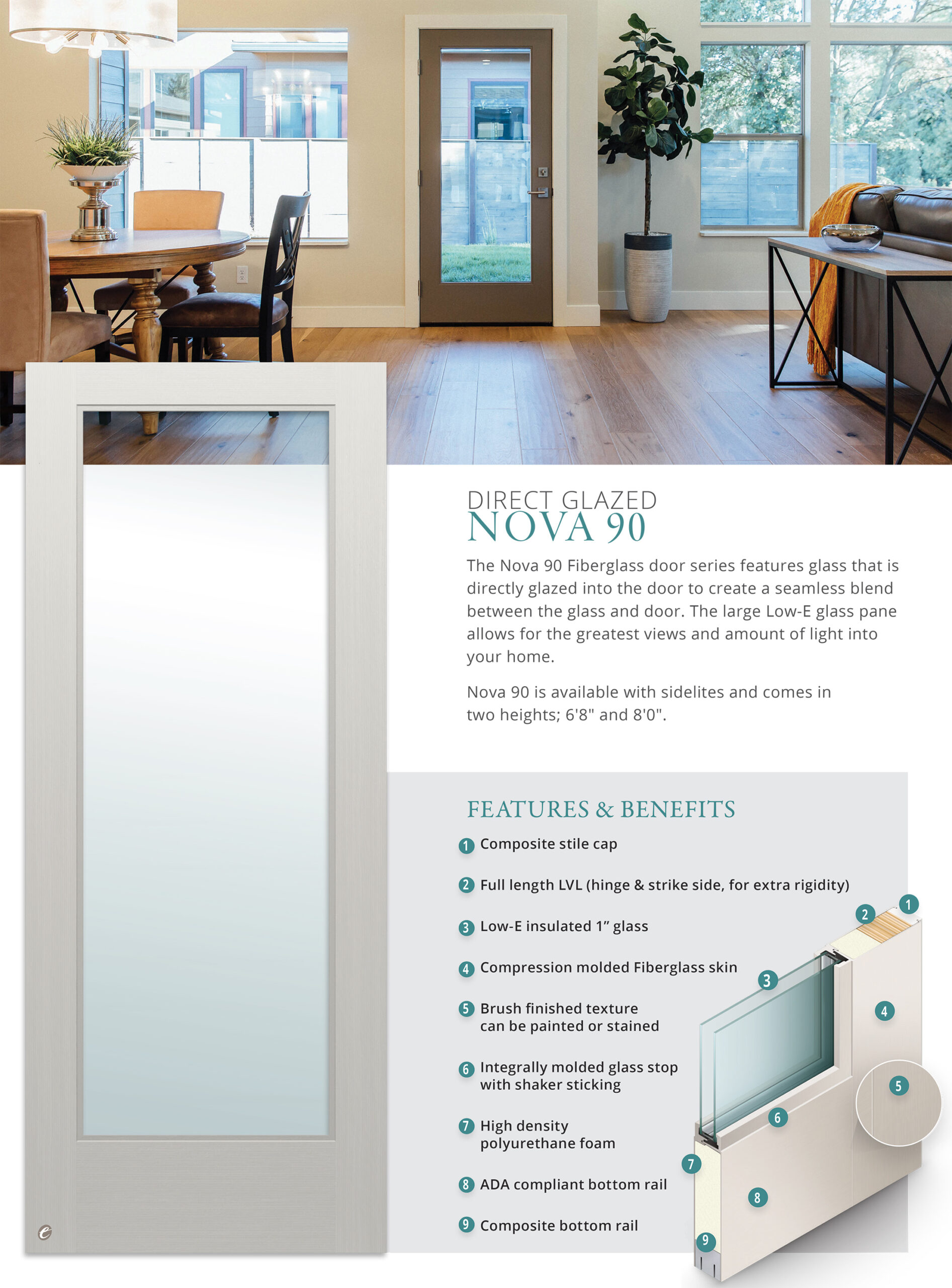 Commercial ADA Flush Glazed doors and Closure/Panic Blocked Fire doors provide solutions for your light commercial building needs.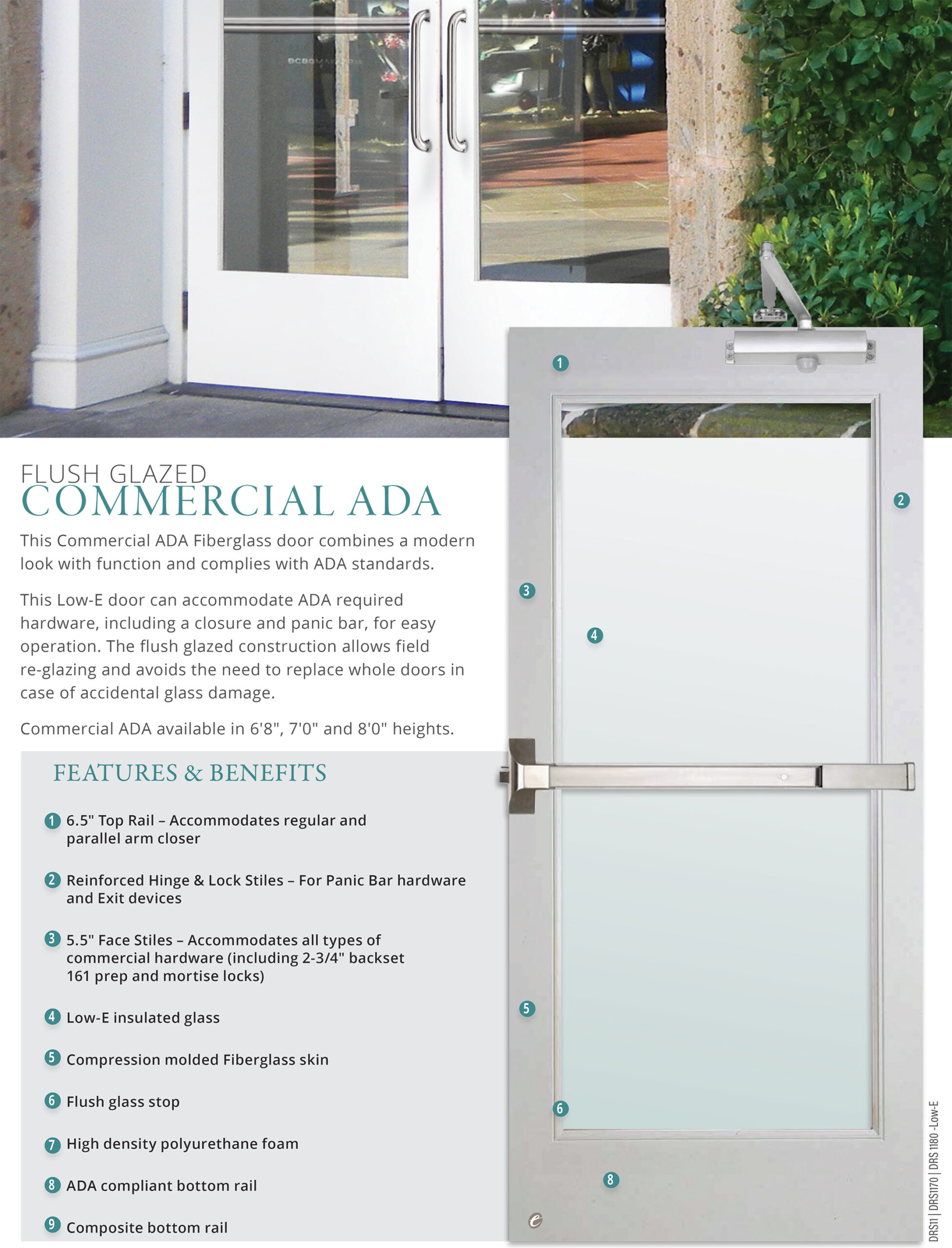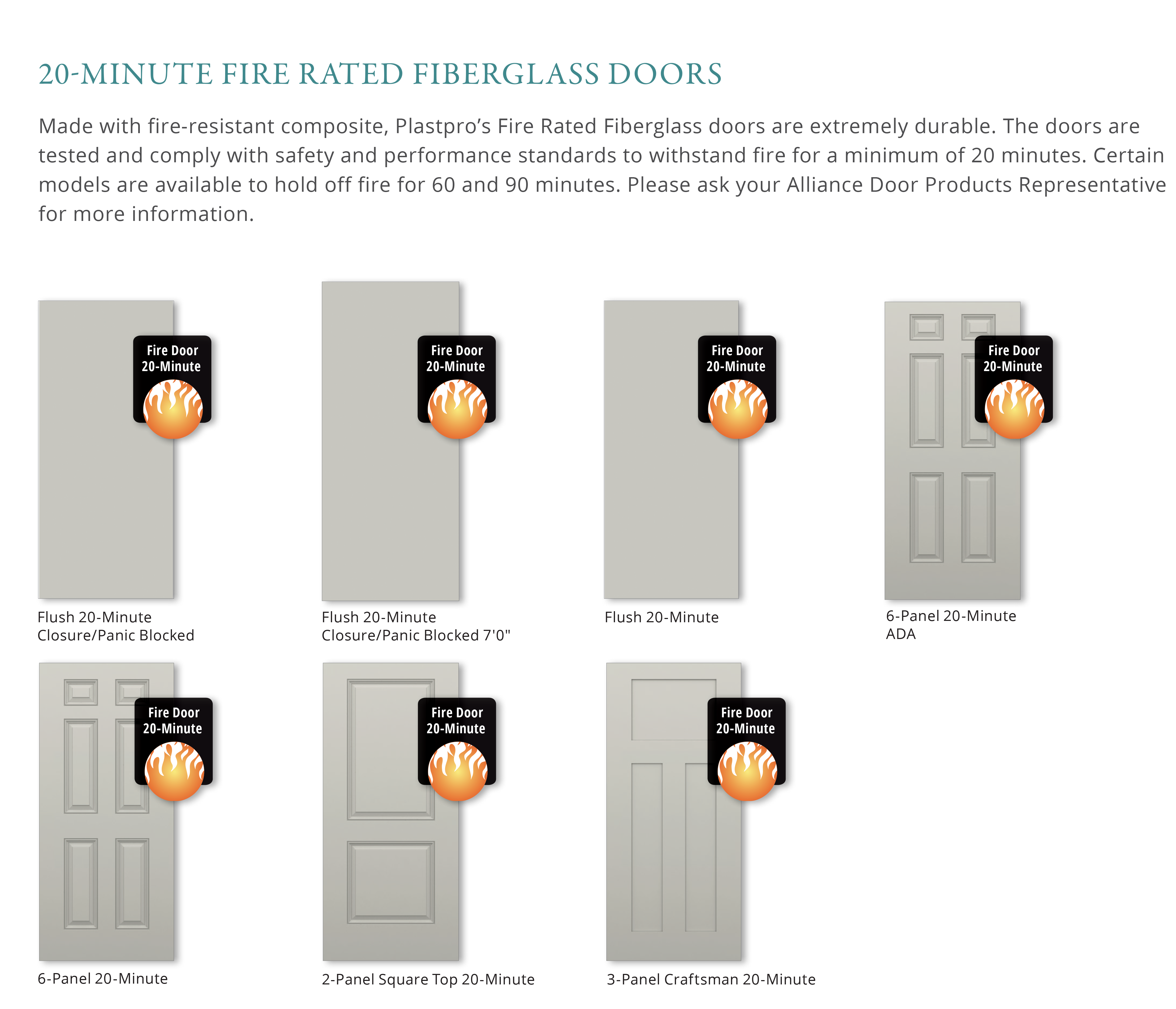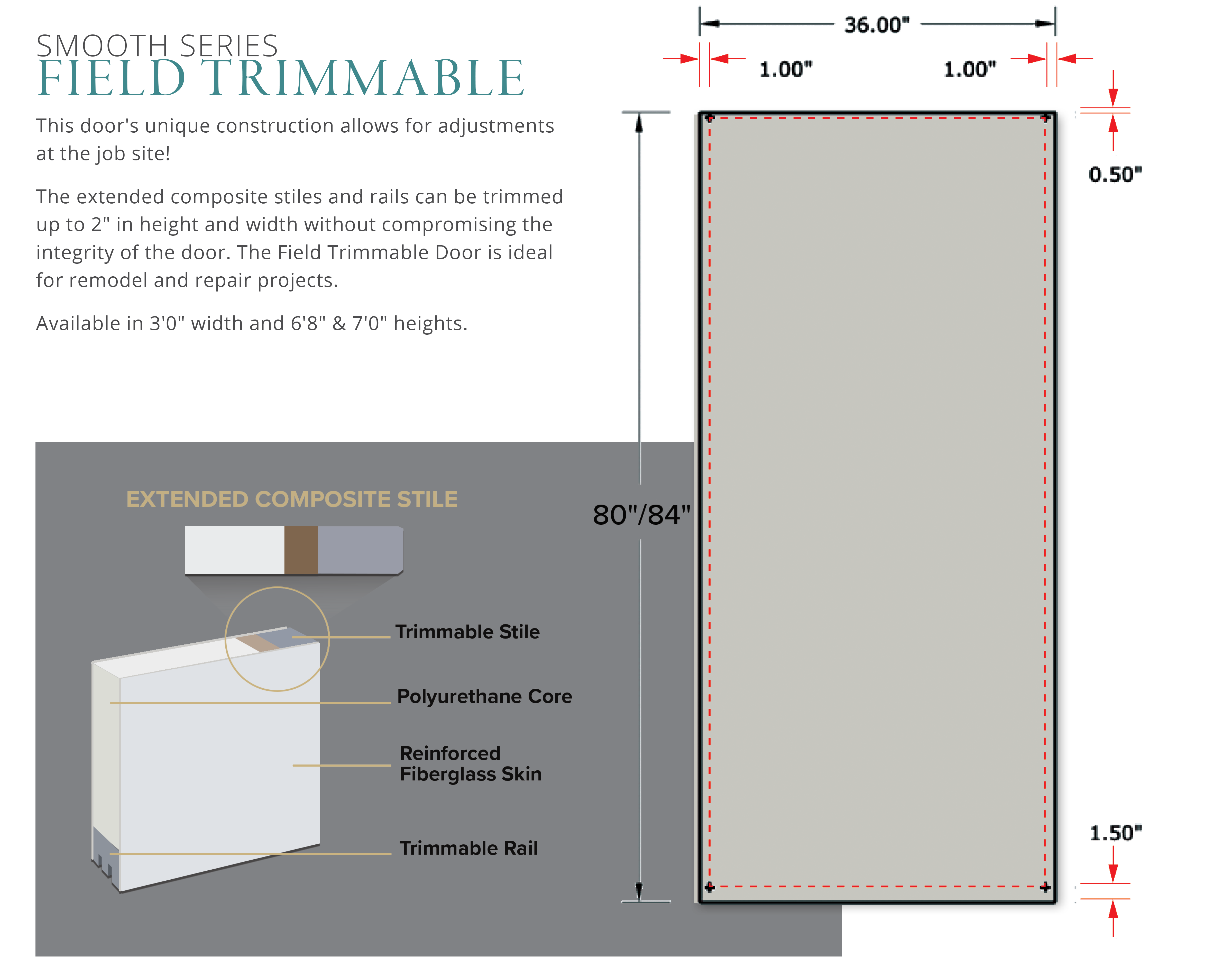 Our premium steel doors offer the strength and durability of steel in classic designs, creating an attractive side or utility door entrance. Primed and ready to paint, steel doors provide a great value.
For the complete collection view our full line in-stock brochure - ADS Fiberglass & Steel Doors (in-stock full line PDF)
Regional availability: Seattle, WA