Meet the NEW Classic Craft Collections! Three curated collections inspired by style.
Three expertly curated collections draw inspiration from the latest trends and bring your home design vision to life with unrivaled beauty, luxe craftsmanship and an attention to detail you won't find anywhere else.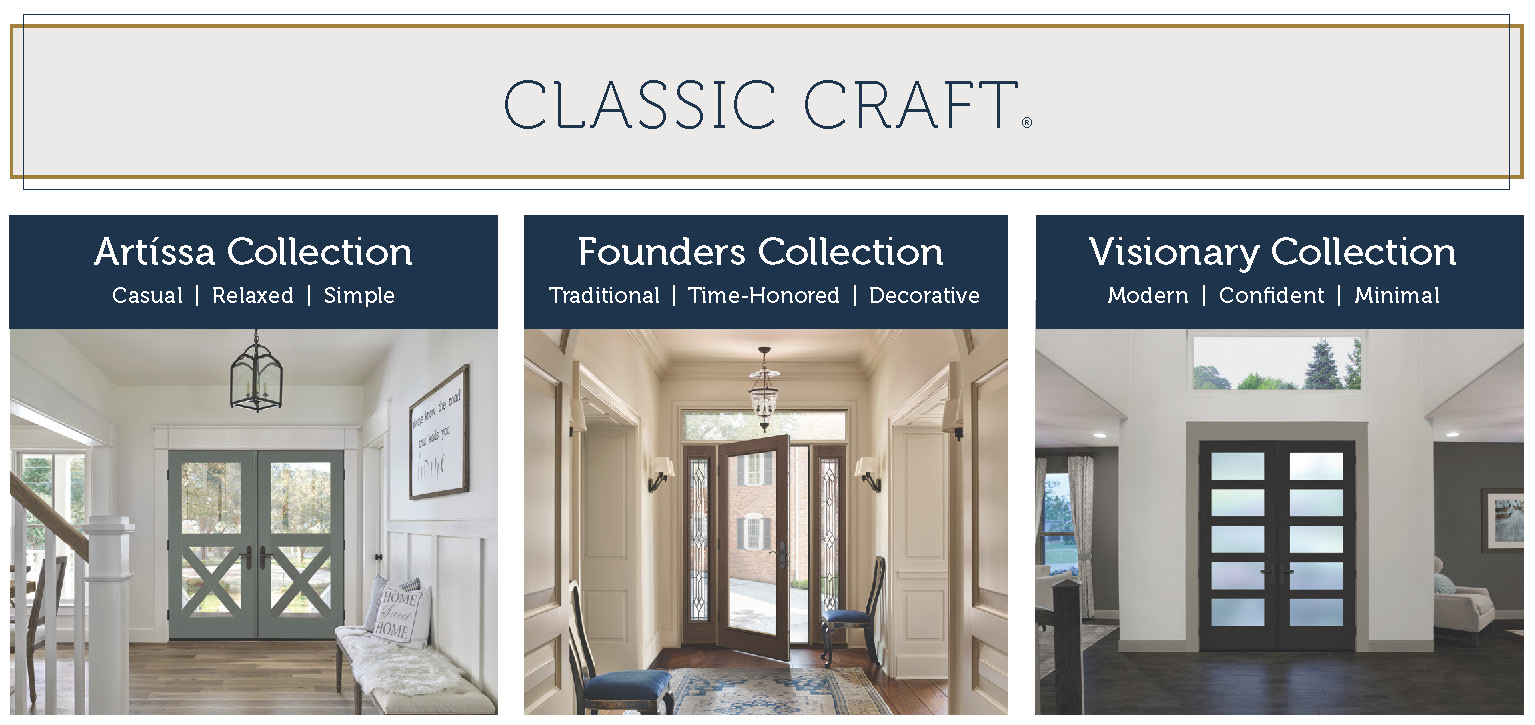 21_Bro_ClassicCraft_web red
Subscribe to get updates on new products, promotions and upcoming events from my Alliance Door Products branch!