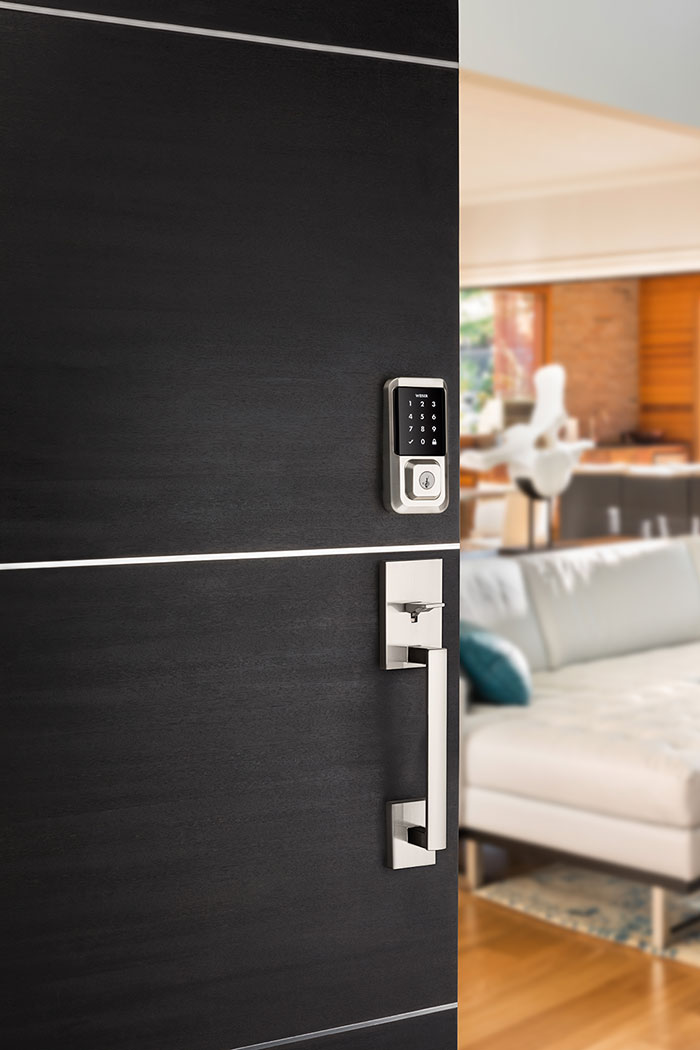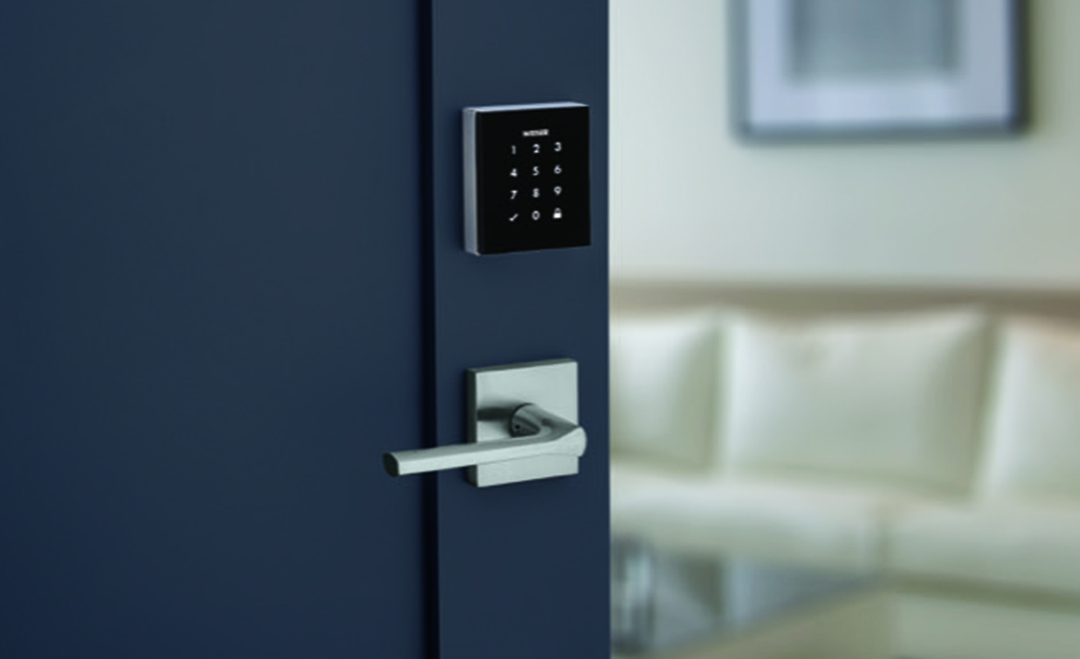 NOW In-Stock

Weiser is Canada's leading brand of door hardware, with a complete range of mechanical and electronic door locks in a wide variety of traditional and contemporary designs. Weiser door locks feature the patented SmartKey cylinder offering unsurpassed security and convenience.
Please contact your Alliance Door Products representative for more information.
Halo Wi-Fi Enabled Smart Lock. No Smart Home Hub Required
The Weiser Halo Wi-Fi Enabled Smart Lock is the next generation of smart locks, offering remote access, customizable user codes and more, without the need to install a smart home hub. All you need is a WiFi router and a smart phone.

It's the uncomplicated way to get smart lock security and smart home convenience. Operate, manage and monitor the lock with your smartphone using the Weiser app from anywhere there's an Internet connection.
Control from anywhere.
Lock and unlock, manage user codes, view lock activity, receive lock notifications and much more. Your existing Wi-Fi router and an internet connection brings the ultimate in security and convenience right to your fingertips.
Controllable via voice assistants like Amazon Alexa and Google Assistant, it offers 3 ways to lock and unlock your door.
Via the Weiser App on your smartphone.
With Customizable codes you can manage the access and lock with one touch
Via the traditional keyway with SmartKey security.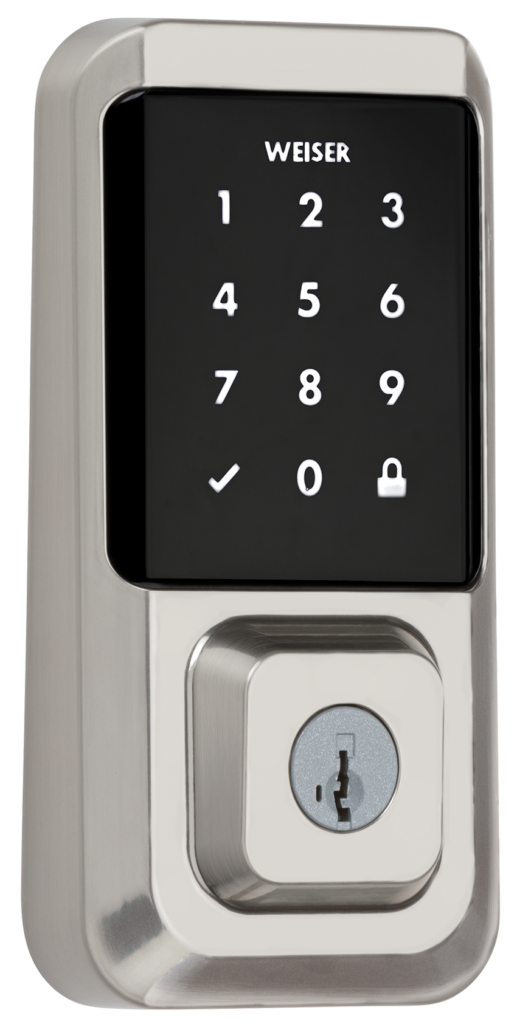 ONE-TOUCH LOCKING
The touchscreen features a One-Touch Locking button for convenient locking from the outside.
---
SECURE MODE
Temporarily disable the keypad to prevent unwanted entry
---
LOW BATTERY ALERTS
Audible beeps and visual flash when batteries are low
---
20 MINUTE FIRE RATING
20 Minute Fire Rating (UL logo)
---
CODE ALARM
Alarm sounds after 3 consecutive incorrect codes are entered
---
TAMPER RESISTANT
Tamper resistant interior cover
---
MOTORIZED DEADBOLT
Motorized Deadbolt
---
TRADITIONAL KEYWAY
Weiser-patented technology that prevents against advanced break-in techniques and allows you to re-key your lock yourself in seconds.